COME BIRDING WITH ME SOON!
I have been leading birdwatching tours for BirdQuest since 1990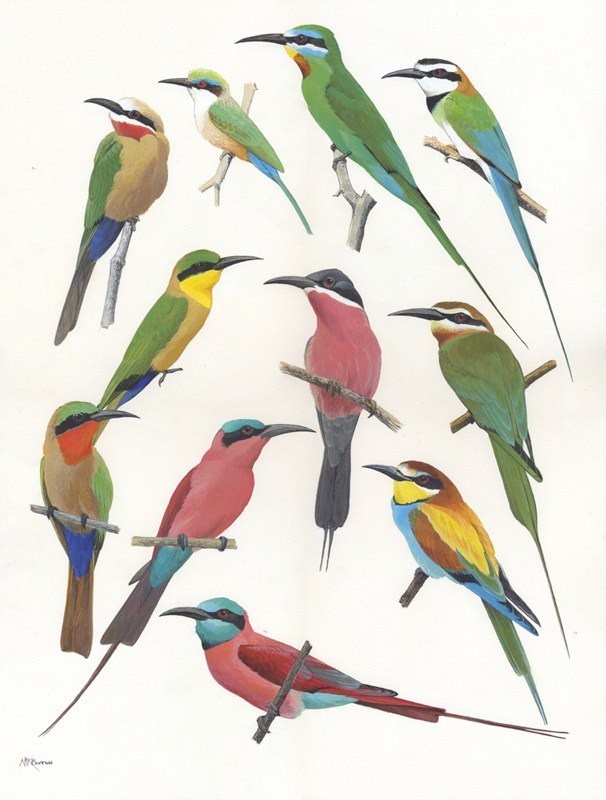 Places on all of the following tours can all be booked using the BIRDQUEST WEBSITE where full itineraries and tour reports can also be downloaded.
Senegal: 29th January - 14th February 2024

Northern Tanzania: 1st - 14th April 2024

Northern Tanzania: 1st - 14th April 2025

BirdQuest
- https://www.birdquest-tours.com
I have not been everywhere but I have been moving around the globe with increasing frequency throughout my life. Since 1992 I have been working as a bird-watching guide for Birdquest and have gathered most birding experience in the Afrotropics. If you feel inspired to visit any of these countries, checkout the
BirdQuest
website where complete trip reports are available for download or else please contact me personally.
Most of the following countries I have visited have been birding destinations and for many of them I have extensive experience and knowledge of the bird life. This site is still under construction and eventually I'd like to provide further details of these trips. In the meantime here is a list of those countries that I've visited for birding and also spent time in so far:
Angola, Antarctica, Argentina, Armenia, Australia, Austria, Azores, Belarus, Belgium, Botswana, Bulgaria, Cameroon, China, Djibouti, Ecuador, Egypt, Ethiopia, Falkland Islands, France, Gabon, The Gambia, Georgia, Ghana, Greece, Guinea, Hong Kong, Hungary, Ireland, Israel, Italy, Ivory Coast, Jersey, Kenya, Lesotho, Liberia, Madagascar, Madeira, Malawi, Malaysia, Mongolia, Morocco, Namibia, Netherlands, New Zealand, Papua New Guinea, Peru, Poland, Romania, Russia, São Tomé and Príncipe, Senegal, Sierra Leone, Singapore, Slovakia, Somaliland, South Africa, Spain, Tanzania, Uganda, United Kingdom, United States of America, Venezuela, Zambia, Zimbabwe.
I AM ALSO HAPPY TO ARRANGE BESPOKE PRIVATE TOURS via BirdQuest.
Tailor-made tours to find you the birds you most want to see.
Stay in accommodation of your choice that suits your pocket.
Travel in vehicles that suit your needs.
Spend the hours you want to in the field.